What you're looking at was all built by one man, a humble civil servant with no architectural training working only with his hands and carrying each stone home himself.
Ferdinand Cheval was a postman in Hauterives, France, a tiny community with a population all of 1500. In 1875, Cheval was making his postal rounds when he tripped over a stone (ready your psychedelic jokes) and became inspired to collect stones and build his own palace, which he called "the Palace Ideal."
He then proceeded to spend the next 33 years doing just that. Solo, without help, mixing his own mortar, carrying stones to the site with a wheelbarrow, and working by lamplight at night so as not to interfere with his day job.
Make no mistake - while Cheval had no training in art, his palace is a breath-taking structure of intricate detail mixing styles of architecture from Hinduism and Christendom. Having competed the work to his satisfaction in 1912, he sought to be buried there, but discovered that French law wouldn't allow this request. He then proceeded to build his own mausoleum in exactly the same fashion at the local cemetery, taking another eight years to finish it.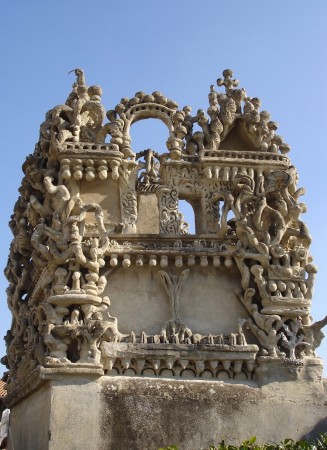 Having completed this final project, his most obstinate excellency retired to his palace for exactly one year, to be honored and recognized by such international artistic talents as Andre Breton and Pablo Picasso. Many came to visit and interview him. Then, he died in 1924, and was buried at his mausoleum. Because a man can't just sit around!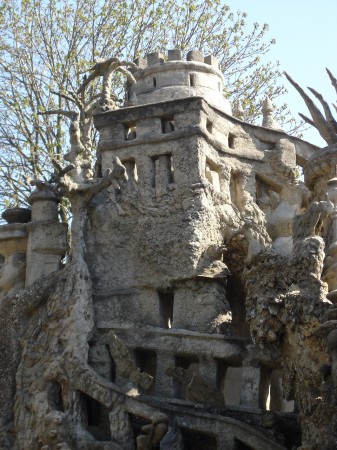 The palace is today a national landmark of France and a tourist destination.
Find out more here
.